THE CREATIVE PROCESS
Contemporary, creative and eclectic, Pierre Hardy offers a collection of « essentials for a perfect silhouette »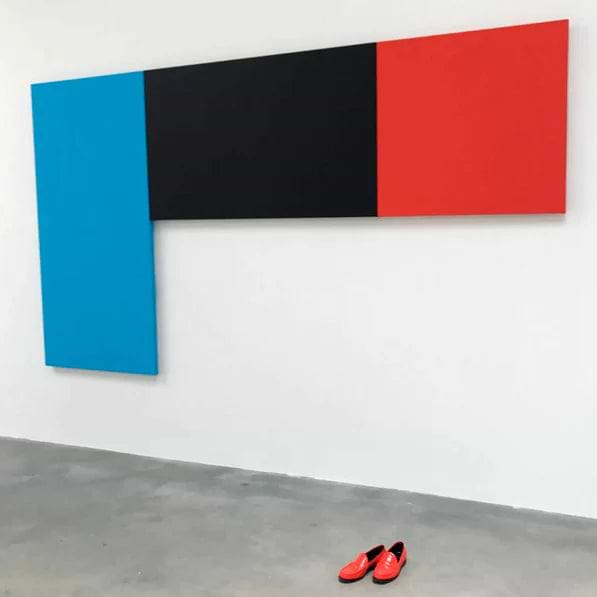 1- INSPIRATION
It's his fascination for cinematographic images, his curiosity for architecture, and his love of cars, movement and scenography that are constantly reinterpreted in his personal aesthetical approach.
More than anything, it's art that inspires me the most because it's the ultimate laboratory of experimenting new creations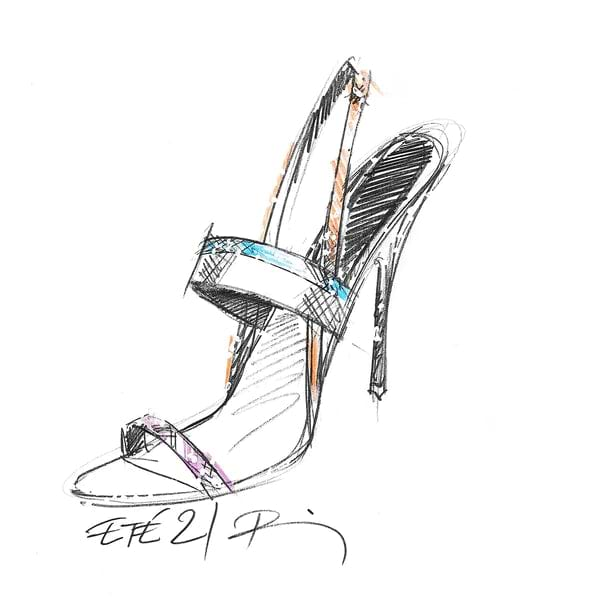 2- DESIGN
Drawing is always the first step of the creative process. It's the easiest way for Pierre to transcribe his ideas to see if they are valid.
My first action is to outline what i see, organize my view and the object. »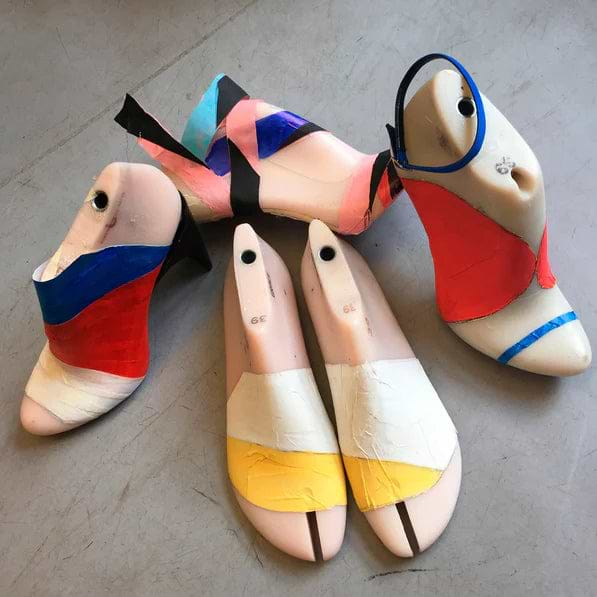 3- MODELLING
Often enough, a sketch is sufficient to be redrawn in 3D and transformed into a first prototype.
Sometimes, the design is directly reinterpreted into a model and other times, the 3D form is necessary to apprehend the volumes and pattern placements.
It is then necessary to adapt the forms to the models (made of wood or resin) by placing the lines and different shapes on the lasts.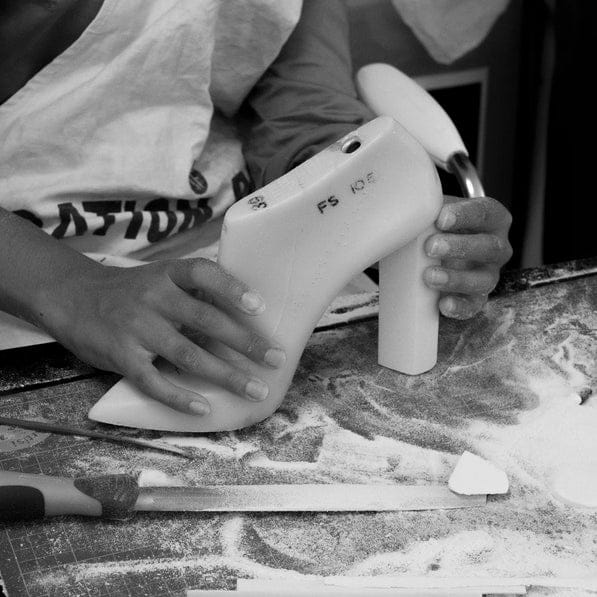 4- HEELS
Heels can be considered as objects in their own. They're an essential part of the creation of the shoe — they determine the arch, the height, the proportion, the balance and the overall silhouette of the model. They are sculpted like miniature statues to be then used as the final moulds.
They find their true meaning when associated with the arch and volume of the final shoe. 
5- FIRST PROTOTYPE
With all these elements, graphics and volumes, a first prototype is created.
Several lines can be changed, the cleavage adjusted, the straps repositioned and the proportions restructured and rebalanced for a perfect fitting.
This graphic outline is one of our visual identity key values.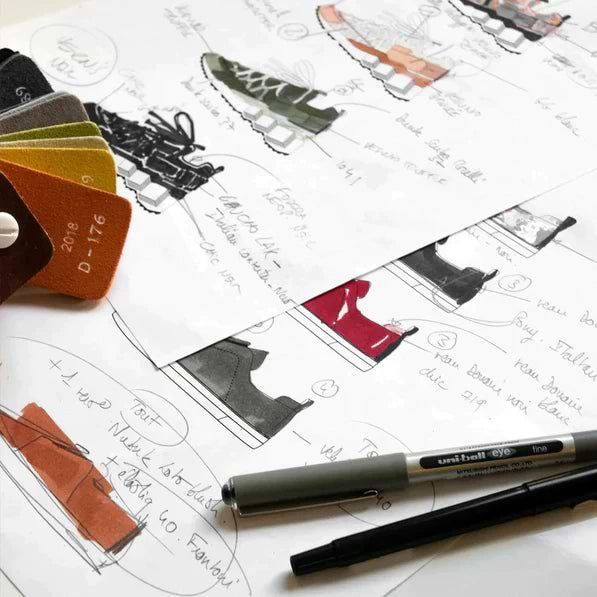 6- MATERIALS, COLOURS
The final step is to decide on the choice of materials and colours, which brings the model to life. The creative form is shaped with the different materials, leathers, solid or playful patterns.
By playing around or harmonising the colour schemes and different materials we work to create a stylish and innovative shoe.